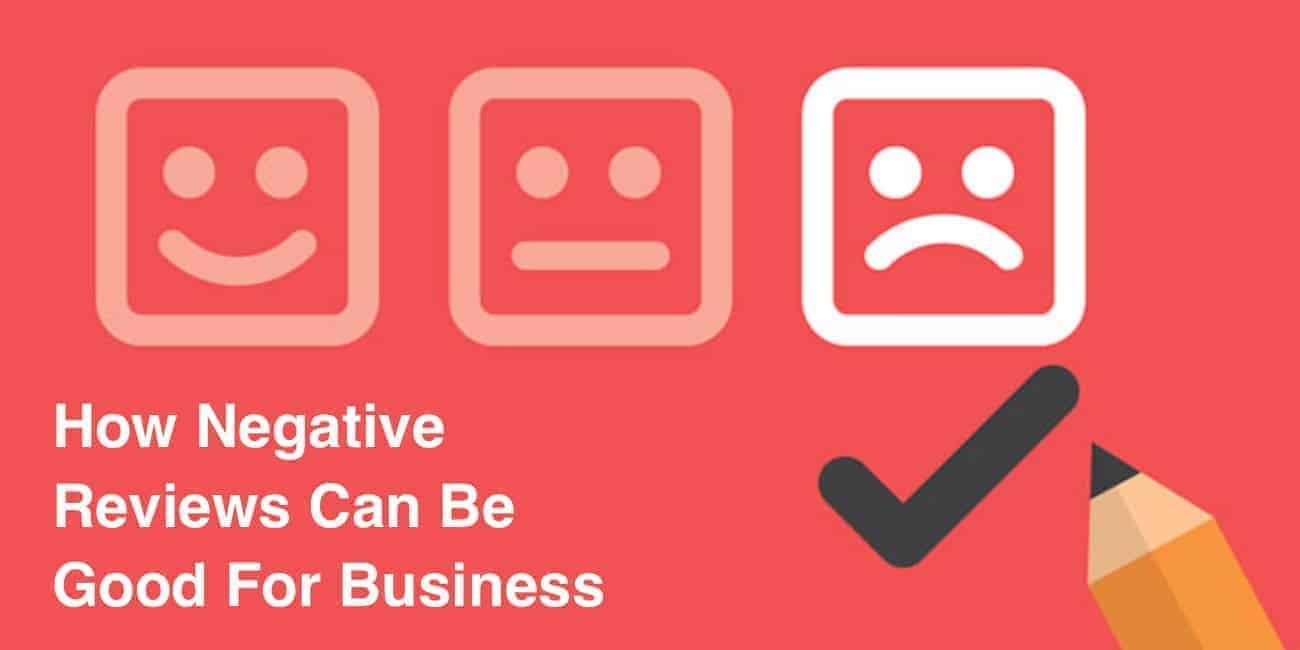 23 Mar

How Negative Reviews Can Be Good for Business

Word of mouth is one of the best ways for businesses to attract customers. Because of this, online reviews are important. The internet has given us multiple ways to voice our opinion: Yelp, Facebook and Yellow Pages are just a few.

And with social media's continuing rise to fame, outlets such as Twitter and Instagram are becoming business review boards.

Although it's unlikely any business owner is happy to see a negative review regarding their service/product, recent studies show that these "bad reviews" could actually be helpful to businesses.
Negative reviews can actually be good for business – if the reviewer is polite .
Customer complaints that are worded politely may actually increase the likelihood that a customer will purchase from your business, according to a new research study in the Journal of Consumer Research. The study found that polite negative reviews could improve the way customers view your business.
In addition to this, handling a negative review in a professional and timely manner sheds a positive light on your business.
Responding to a review in a way that shows you care and understand the concern at hand is a great way to showcase your businesses' solid customer service. Customers want to know you are listening to what they have to say. Responding to negative reviews is a great way to establish trust and communication between you and your customer.
[bctt tweet="Responding to negative reviews can establish trust and communication between you and your customer." username="mcwmedia"]
The key for many businesses may be to increase the chances that your reviewers will maintain a respectful tone, even if they are leaving a negative review.
Here are some strategies to increase the likelihood that your reviewers will behave politely:
1. Don't Live in Fear of Negative Reviews
Be willing to allow customers to leave reviews on your website and on your social media accounts. Don't delete reviews because they're negative. Instead, keep in mind that a few negative reviews can make your business look better in the long run.
2. Respond to Reviews in a Proactive and Polite Manner
Always keep a polite and respectful tone when responding to reviews. Engage with customers diplomatically and try to resolve issues whenever you can. Respond publicly when possible to show everyone that you strive to keep your customers satisfied. Future reviewers may be more likely to behave politely when they're assured that you read and respond to reviews.
3. Humanize Your Brand
Connect with customers social media and don't be afraid to show that you are a human being, not just a faceless business. Show pictures of the office staff or give people behind-the-scenes insight into what it's like to work for your company. When people are reminded that they're dealing with respectful human beings, they may be more likely to leave polite feedback, even when it's a negative review.