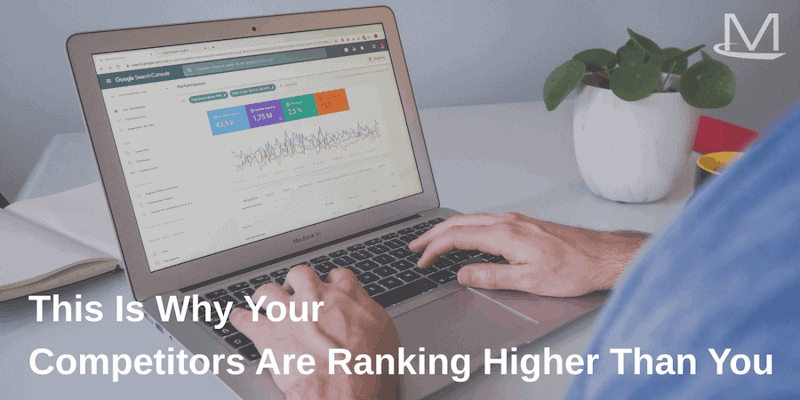 20 Aug

This Is Why Your Competitors Are Ranking Higher Than You

Now more than ever before, your online presence has a significant impact on your business. One of the most important aspects of improving your online presence is where your business ranks on Google. Numerous studies have proven that webpages that fall in the top results will generate up to 10 times more traffic than webpages that appear further down the list.

So, why is my competitor ranking higher than me? Your competitor could be ranking higher than you for several reasons. However, it is likely because they are implementing better search engine optimization techniques. Additionally, their website may have a longer history than yours, something that Google takes into consideration when determining rankings in search results.

It is important to remember that earning a top-ranking spot in search results is not something that will happen overnight. It takes time to fully optimize your website and build up credibility with various search engines. In this post, we will take a look at some of the reasons why your competitor may be ranking higher than you. We will also discuss some steps that you can take to boost your rankings in search results.
The Reason Your Competitor is Ranking Higher Than You
Both as a business owner and a user of online search engines, you know how important it is to appear in the top rankings of a search engine. This factor alone is enough to boost traffic to your site, leading to an increase in sales and growth in your business.
Because of this, it is important to carefully look at why your competitors are ranking higher than you. Doing so will allow you to implement similar strategies in an attempt to get your website ranking higher.
How Search Engines Rank Web Pages
To understand why your competitor may be ranking higher than you in a search engine, you must first understand how search engines determine their rankings. While search engines are constantly changing their algorithms and looking at various things on your site, there are a few factors that remain consistent. 
Quality of Website Content
When a consumer searches for a given phrase or keyword, the search engine combs through webpages that they believe are appropriate. One of the things that the algorithm values is the quality of content on a website. 
Websites that contain quality content will always rank higher than websites that are comprised of mainly photography and media elements. Quality content is relevant, informational, and content that readers would be compelled to share.
In addition to the quality of the website content, search engines also value content length. For this reason, it can be highly beneficial to implement a blog on your website or feature longer, well-written website articles.
Use of Credible Backlinks
When combing through various webpages, the search engine algorithm also looks for the use of credible backlinks. The use of backlinks throughout your website provides the search engine with a more clear picture of what your site is really about. If your competitor is ranking higher than you, they are likely using credible backlinks in the appropriate manner.
Website Optimization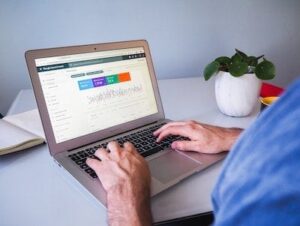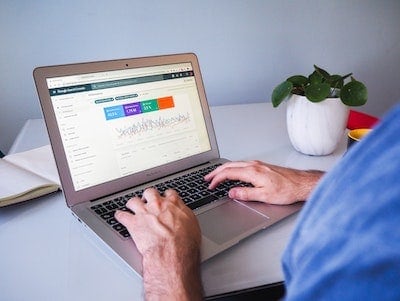 Search engines also value the optimization of your website. This includes the images or various media elements on your website. If your website is full of large photos or media files, it is less likely to load quickly.
Another aspect of media optimization is assigning keywords to your images, providing the algorithm with yet another piece of information regarding the content found on your website.
Speed of Website
When thinking of website speed and structure, we often think that it simply adds to the user experience. However, the algorithm of search engines also values streamlined webpages, website structure, and overall speed. Working with a Tulsa website design company can help you improve the overall quality and speed of your website, allowing you to outrank your competitors.
User-Friendliness
Another reason why your competitor may be outranking you in search results is the user-friendliness of their website. Websites that are optimized for mobile use will earn a more favorable ranking in search engine results. With the majority of users browning the web from their mobile devices, it is important to ensure that your website is optimized for mobile use.
Authentic Google Reviews
Search engines, especially Google, place a high value on the overall reputation of your online brand. An important part of this is your Google reviews. If your competitor is ranking higher than you, it may be due to the amount or quality of their online reviews. Reviews show the algorithm that you are a reputable, legitimate brand. 
Overall Use of SEO
Earning a top ranking in search results is much like putting together a puzzle. To outrank your competitors, you must have the correct puzzle pieces put together properly. Implementing search engine optimization is a crucial piece of this puzzle. However, it is important to implement SEO correctly.
If your competitor is ranking higher than you in search engines, they are most likely actively improving their SEO strategy in order to stay on top of the latest trends and algorithms.
Improving Your Search Engine Ranking
So now that we know how search engines determine the order in which results are displayed, let's look at a few steps you can take to improve your rankings. 
Look at What Your Competitors Are Doing
First, take a look at what your competitors are doing. What are some of the unique features on their website? Do they have a blog or other long-form articles? What type of media elements do they display on their website? 
Taking a constructive look at how their website outperforms yours is a great way to find areas for improvement. Oftentimes, it can be helpful to get an outsider's perspective on this, especially if you designed your own website.
Implement Proper SEO Practices
The next step to improving your search engine rankings is to implement proper SEO, or search engine optimization, practices. Things like adding quality content, optimizing your media elements, and implementing credible backlinks can help your website begin its journey to the top ranking.
When implementing SEO on your website, it can be helpful to consult a search engine optimization agency. Because these professionals work exclusively in this area, they will have a strong grasp on the latest algorithms and techniques to boost your ranking.
Create an Online Marketing Strategy
Earning a top-ranking spot is a result of an effective online marketing strategy. This includes the implementation of SEO, a strong social media presence, and a loyal customer base. Every aspect of your business should have a purpose, including the things that you do online. 
Systematically working through every aspect of your online presence can help you to create an online marketing strategy that results in a top-ranking position.
Build Your Social Presence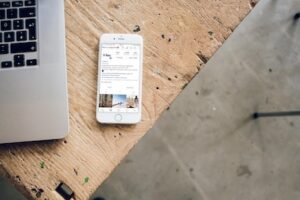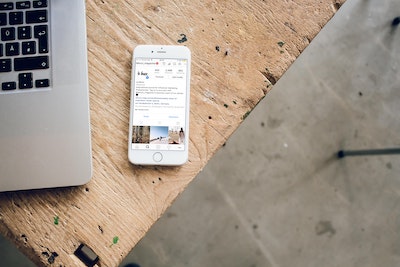 Many people view search engine results and a social media presence as two separate things. However, many times a Facebook page will show up in a top-ranking position before an actual webpage. When searching for relevant information, the algorithm also views social media profiles. 
As a business owner, you should have an established presence on at least 3 social media platforms. The platforms you utilize will depend on the type of business that you operate. However, the three most popular social media platforms for business include Facebook, Instagram, and Twitter. 
In addition to ensuring that your contact information and business hours are accurate, it is important to remain active on your accounts. Doing so will help to create a strong online following, driving traffic to your website. 
Ask for Google Reviews
Finally, ask for Google Reviews. Many business owners shy away from this due to a case of reviewaphobia – the fear of having too few reviews or negative reviews that impact their reputation. While this is certainly a valid concern, it is all the most reason to ask for a positive review. 
Using a service like our Reputation Management Dashboard can help to eliminate the fear of negative reviews while allowing you to continue to grow your online reputation. Google reviews not only signal credibility to search engines but also provide potential customers with a look into the quality of service that you offer.
Improve Your Google Rankings Today! 
Wrapping your mind around search engine optimization, algorithms, and website design can be completely overwhelming. Luckily, you don't have to establish your online presence on your own! In fact, partnering with a website design agency allows you to benefit from top-ranking positions while focusing your energy and attention on other areas of your business.
At McWilliams Media, we consider it a privilege to help business owners create and establish a great online presence, resulting in excellent search engine rankings. We offer complimentary strategy sessions in which we will review your current online marketing strategy and offer suggestions for improvement. 
We would love to help you outrank your competitors in search results, generating traffic to your website, and gaining the upper hand in business. Contact us today to schedule your free strategy session!