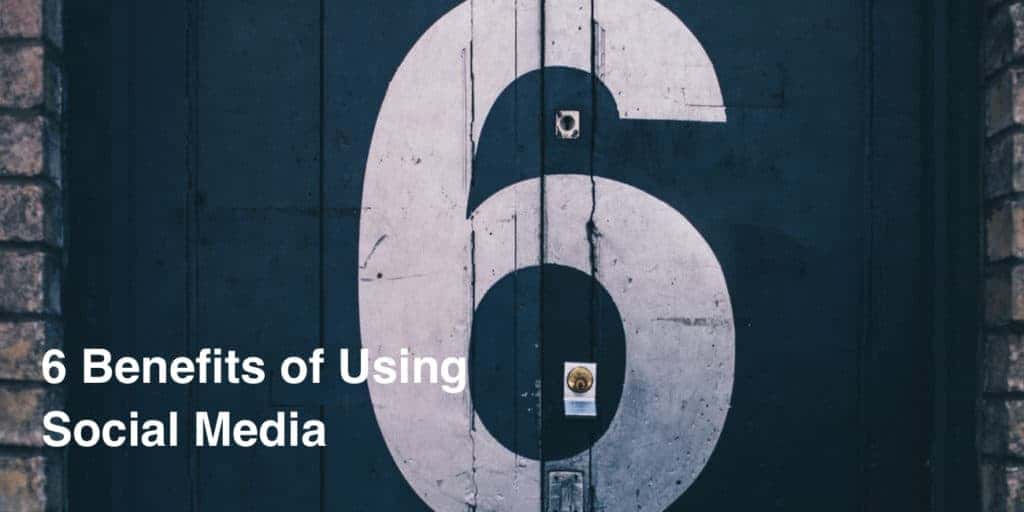 21 Aug

6 Benefits of Using Social Media

The social media revolution has changed the way that successful small businesses interact with customers and reach out to new markets. It's a so-called "trend" that continues to stick around and grow year after year.

According to Statista, 81% of the U.S. population uses social media platforms. Estimates say the number of social media users across the world is 2.34 billion, and expected to jump to 2.94 billion by the year 2020.

As social media continues to increase it's online presence, it's becoming increasingly beneficial for business to utilize this free and easy-to-use resource.
Here we lay out six of the many benefits to using social media for your business:
1. It's Free
Social media marketing is perhaps the most cost-efficient advertising strategy for a business. Creating a profile is free for almost every social media platform, and paid promotions beyond the initial free sign-up are still very affordable in most cases.
These promotions are a great way to take your social media marketing to the next level. They increase the number of people seeing your posts beyond just your followers, increasing the chances of new customers seeing your content.
2. It Increases Brand Awareness
Every opportunity you have to release new content and increase your online presence is valuable. Your social media networks are just new channels for your brand's voice. This simultaneously makes you easier and more accessible for new customers, and makes you more familiar and recognizable for existing customers. For example, a frequent Twitter user could hear about your company for the first time only after stumbling upon it in a newsfeed. Or, an otherwise apathetic customer might become better acquainted with your brand after seeing your presence on multiple networks.
3. It Improves Brand Loyalty
According to a report published by Texas Tech University, brands who engage on social media channels see higher loyalty from their customers. Another study published by Convince&Convert found that 53% of Americans who follow brands on social media are more loyal to those brands.
4. It Improves Conversion Rates
Social media marketing results in higher conversion rates in a few distinct ways. Perhaps the most significant is its humanization element: the fact that brands become more humanized by interacting in social media channels. Social media is a place where brands can act like people, and this is important because people like doing business with other people – not with companies.
5. It Increases Inbound Traffic to Website
Without marketing your business on social media, your inbound traffic is limited to your usual customers. The people familiar with your brand are likely searching for the same keywords you already rank for. Without utilizing social media as part of your marketing strategy, you'll have much more difficulty reaching anyone outside of your loyal customer circle. By marketing on social media you can effectively open your business to a wider variety of versatile consumers all over the world.
6. It Improves Search Engine Rankings
To give yourself the best chance of ranking better through social media, create high quality content that integrates your targeted keywords. Content such as blogs, infographics, case studies, business information and employee photos will make your business's social media profile intriguing and credible. Although social media doesn't directly increase search engine rankings, posting content that showcases your keywords will revolutionize your traffic and create more opportunities for potential customers to learn about your services.