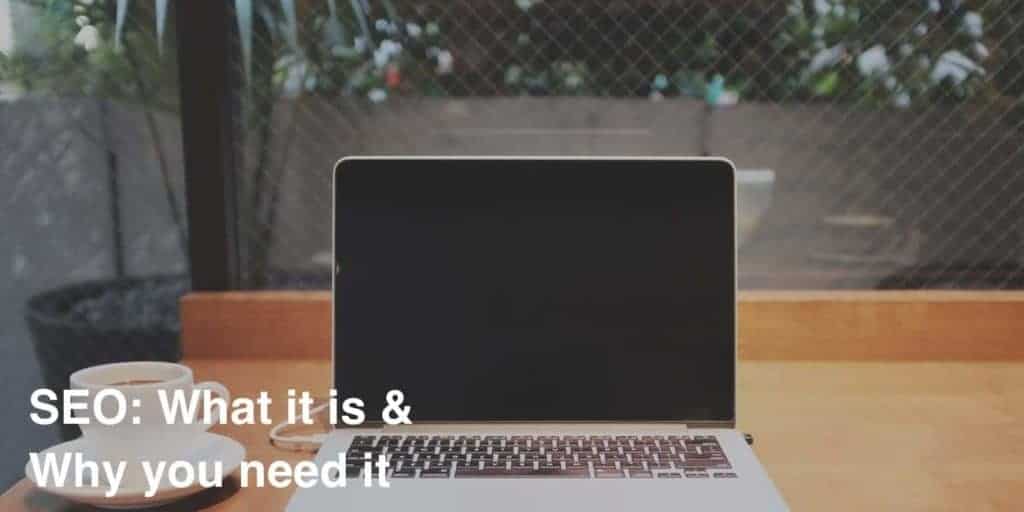 17 Apr

SEO-What it is and Why you need it

If you've had a website for any length of time, you have probably heard of SEO. Some of you may have hired someone to do it. Almost all of you have likely at least said, "yeah, I should probably do that." But what exactly is SEO? And why is it so important?
1. What is SEO?
SEO stands for Search Engine Optimization. No, that doesn't mean making the search engines on your computer work better (that's not really a thing). But it does mean making search engines work to your advantage.
Search engines, like Google or Bing, are web functionalities that help people find things on the internet. If you're in business, this is really important. You want people to find you.
What search engines do
When a customer searches for businesses like yours, they see a list of choices. Search engines direct people to websites. But they also rank these results. They use hundreds of factors to perform these functions. However, they can be distilled into two ideas; relevance and popularity.
How relevant your site is to a search will affect your site's query ranking. But popularity is also important. Search engines work on the idea that popularity corresponds to accuracy. So if a site is more popular, it is more likely to be of a higher quality.
What SEO does
So SEO helps you make sure your site appears in the correct search queries (relevance). Then it helps you push your site to the top of those queries (relevance & popularity). In short, SEO is how you get seen online. If Google is a field of billboards, SEO makes your billboard taller than anyone else's.
2. How does SEO work?
But how is this accomplished? Well, for starters, keywords. These are the words that are most relevant to your business.You need the right keywords on your site. And you need them to occur often. This is the simplest function of SEO.
Search engine bots accomplish this by scanning your sites content. They make sure your keywords match your business. They make sure your keywords match your market. And they make sure your site follows the rules of the search engines.
Beyond keywords
But keywords are just the beginning. In the old days, search engines only looked for words. Therefore, search results were often of little value. But now search engines are much better and much smarter. But this also makes them much, much more complex.
Search engines now look at hundreds of factors to determine the rank and relevance of your site. Knowing which of these factors is most important to your business is a major function of good SEO. This helps keep your site from blending into the noise of the internet.
SEO experts
The algorithms used to do this are complex and constantly changing. For that reason, SEO has become an industry in itself. SEO experts work hard to keep up with the changing metrics of the major engines. They analyze search engine rules and site content. Then they make them work well together.
3. Why do you need SEO?
I think we sometimes have the idea that putting a website online suddenly gives us an online presence. But it doesn't always work that way. The internet is huge. After all, it's called the "world-wide-web" for a reason. So when someone searches for "Mufflers Tulsa, Oklahoma," they might not find your Tulsa muffler shop at all.
Avoid Search failure
Who's had an experience like this? You're looking for–say–ok, mufflers. You type in "Mufflers Tulsa Oklahoma" and you see several that look familiar. Scrolling down a bit, you see one that catches your eye, Tony's Muffler Shop.
You click on the website. You chat online with an expert. Nice site! Great experience! You might even book an appointment. Then you find out they're in Munsey, Indiana! (or some other random location) How did this happen!?
The top few on the list were most likely local. But you, like many others, rarely choose the top result unless it's the specific name you were searching for. So you scrolled past the obvious choices. And not far down the list, you found your Munsey muffler shop with the great site.
Why was he there? Well, there are a lot of possible reasons. But more importantly, why did so many Tulsa, Oklahoma muffler shops not get seen in that search? SEO. Or rather, the lack of good quality SEO.
Get seen.
Without good SEO, you have no idea who will see your site, or if anyone ever will!  You work hard to make your business the best. And you probably paid good money for your site. So you need to make sure that site doesn't get lost in the shuffle.
SEO helps you make sure your site meets the complex criteria for search engine rankings. You need to know that when someone searches for a business like yours, you at least have a chance! SEO gives you the peace of mind to know you're not invisible.
Get seen by the right people.
Expert SEO not only makes you visible online but also makes you visible to the right people. You need to know that you're showing up in search queries. But you also need to know you're showing up in the right search queries.
By fine-tuning keywords, link structure, and other key elements, professional SEO targets your customers. You wouldn't spend your money on a magazine advertisement in a place you can't do business, would you? Well, without good SEO, you might be doing just that. The internet is huge, and good SEO helps shrink it down to size.
Tulsa & Broken Arrow SEO
At McWilliams Media in Broken Arrow and Tulsa, Oklahoma, we specialize in professional, customized SEO for your business. Call us today to see how we can maximize your website's impact! We will work with you to make sure your business gets seen–and that it gets seen by the right people!
Our team are experts in all phases of digital marketing. From web design and branding to videography and social media, we are here to help you succeed! We are passionate about helping our entrepreneurs build their dreams! Call us for a free consultation today!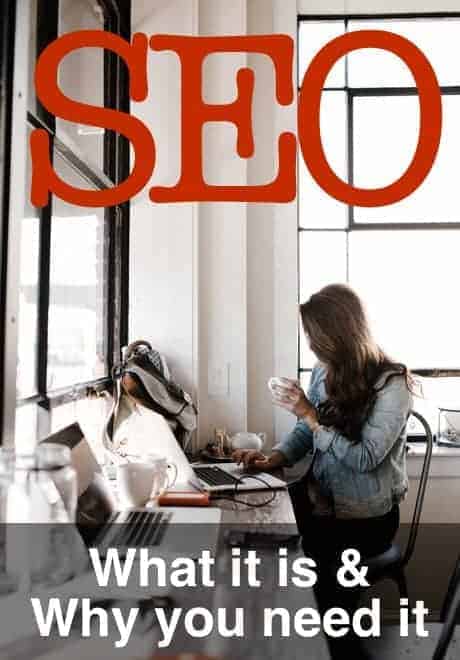 Photo by Alex Knight on Unsplash