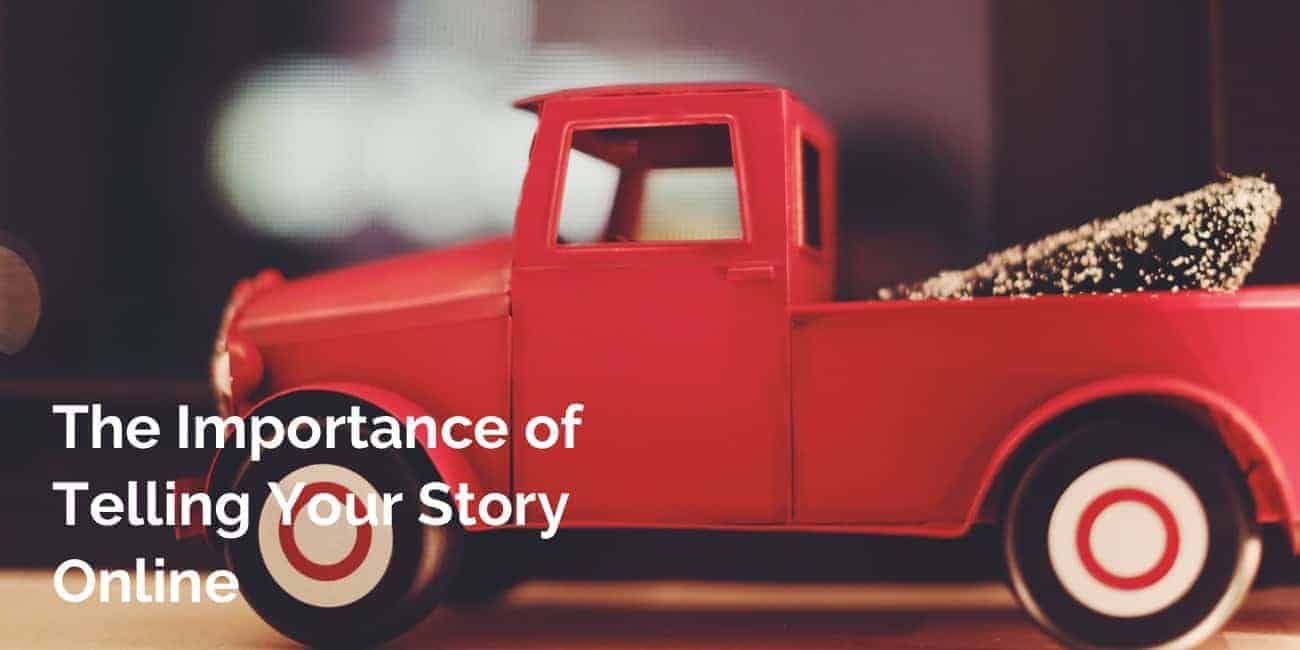 25 Jan

The Importance of Telling Your Story Online

Today as my 4-year-old son was getting ready for school, he brought his new toy monster truck to me.

"Daddy, can I bring this truck to show-and-tell today?" he asked, looking up with pleading eyes.

"Sure," I replied. "But, what are you going to tell the other kids about that truck?"

His facial expression changed to a look of, "Oh no! Dad's asking weird questions again!"

"I don't know," my son replied, a bit sheepishly.

"Where did you get this truck?" I asked him, hoping to prompt some discussion.

"Um, the pharmacy," my son replied.

"That's right," I said. He remembered me buying it for him while we waited for his medicine that he needed for an ear infection. I continued my current conversation with him.

"What day did you get it?"

"I don't know," he replied quickly.

I explained to my son that we bought it on Monday and I asked him a few other questions until he rolled his eyes. That was my sign; I knew enough was enough.

My goal in this little exercise was to allow him to create a story around one of his prized objects by asking him the story of this monster truck. Every business, every concept, every person has a story. What is your story? Your website may be showing and promoting a business or a product but does your website clearly communicate your story? People often check you out online before they ever enter your business or call you. Your story is more than just your location and phone number. The look and feel of your site speaks volumes about your business.

The content you create for your business, product or idea is as important as the idea itself in the online world. We've been able to help several businesses and non-profits tell their story online.  We'd love to hear your story. Leave a comment below along with a link to your site so we can check it out!
---
For more thoughts on telling your story, check out How To Make Your Story Transparent