22 Nov

Want More Traction On Social Media? 6 Ways to Get More Followers on Your Business's Social Media Platforms
How to Gain Followers On Your Business's Social Media Accounts
Social media is one of the most powerful tools a business can use today. It can help you connect with customers, create brand awareness, and drive traffic to your website. But to reap these benefits, you need to have a strong social media presence. One of the most important metrics for measuring your social media success is follower count.
So, how do you get more followers on your business's social media platforms? Some of the best ways to gain followers for your business include optimizing your profile, engaging with other accounts, using relevant hashtags, and posting content that is interesting or helpful to your followers, to name a few.
In this blog post, we will take a closer look at six ways to get more followers on your business's social media platforms and why this is important for the future of your business.
What Is Social Media Traction?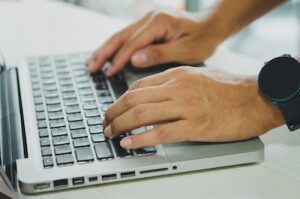 Social media traction is the amount of activity and engagement you receive on your social media accounts.
It's a way to measure how successful your social media campaigns are, and it can help you understand what works best for your business.
The more followers, likes, comments, shares, etc., you have on your post or page – the more "traction" you're getting.
Why Is Follower Count Important For Business Accounts?
Having a large following on social media allows businesses to increase their brand awareness and reach new audiences who may be interested in their products or services.
Additionally, when people follow a business's account, they are typically more likely to engage with content from that account – meaning that as a business grows its follower count, more people are seeing and engaging with their content.
This can help businesses build relationships with customers, increase their website traffic, and generate more sales.
6 Ways to Increase Your Following On Social Media Platforms for Business
There are many ways to get more followers for your business's social media platforms. Let's take a look at some of the best methods:
1. Optimize Your Profile
Take the time to customize your profile and make sure it's attractive and easy to follow. Include a clear bio, relevant images that reflect your brand, contact information, keywords related to your business, and links to other social media accounts or your website.
The most engaging social media profiles are a reflection of the brand itself – so make sure to showcase why people should follow your account. Think of how you can set yourself apart in this ever-growing online marketplace.
2. Engage With Other Accounts
Engagement is key when it comes to gaining followers on social media. Start by engaging with other accounts in your industry, customers, influencers, and potential customers.
Like posts from other accounts, comment on them where appropriate, and share content you find interesting or helpful – these are all good ways to get noticed by people who may not have heard of your business before.
3. Use Relevant Hashtags
Utilizing hashtags is an effective way to get your content seen by more people. Use relevant hashtags that are related to your business, industry, or target audience.
The best way to find relevant hashtags is to do a search on the platform and see what other people are using. When using hashtags, it is important to avoid overusing them – three to five hashtags is generally a good number.
4. Post Interesting and Helpful Content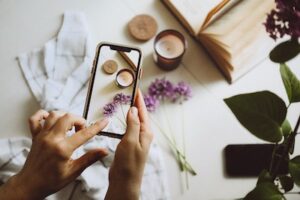 Post content that is interesting and helpful to your followers – things they will actually find valuable.
Focus on creating quality content that encourages engagement and resonates with your target audience.
Additionally, share this information in a way that is visually appealing, such as through videos or infographics.
5. Offer Special Deals And Discounts To Your Followers
Offering exclusive deals and discounts can be a great way to get more followers on social media platforms for businesses. People are always looking for a good deal, so offering something special to your followers can be an effective way to encourage them to follow and become engaged with your content.
6. Run Contests or Giveaways
Offering contests or giveaways is a great way to get more followers quickly! Not only does it attract people who may be interested in what you have to offer, but it also encourages current followers to share the information with their friends.
Best Social Media Platform for Businesses
The best social media platform for businesses depends on their goals and target audience. Popular platforms include Facebook, Twitter, Instagram, YouTube, LinkedIn, and Pinterest – all of which have different strengths and cater to different types of audiences.
For some businesses, TikTok is becoming a popular option, as it is a great way to reach a younger audience. Ultimately, the best platform for your business will depend on what type of content you plan to share and who you are trying to reach.
Consider creating accounts on multiple platforms to reach a wider range of people who may be interested in your products or services.
However, quality is more important than quantity. It is often better to focus on one or two platforms and create high-quality content rather than spreading yourself too thin across multiple accounts.
Why Is Social Media Presence Important For Businesses?
Having an active presence on social media can help businesses increase brand awareness, reach new audiences, build relationships with customers, grow website traffic, generate leads and sales, and much more.
Additionally, having an active presence on social media helps businesses stay top-of-mind with their current and potential customers – allowing them to create long-term relationships that lead to more loyal customers.
Benefits Of Using Social Media for Businesses
Social media provides many benefits for businesses, such as:
Increased brand awareness
Greater reach and visibility
Improved customer engagement
Ability to interact and build relationships with customers
Higher website traffic
Generating leads and sales
What To Post On Your Business's Social Media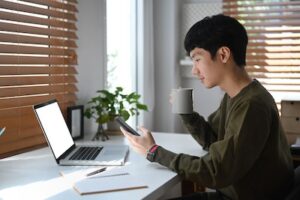 The type of content you should post on your business's social media accounts will depend on what type of audience you are trying to reach.
Some popular types of content include photos, videos, polls and surveys, behind-the-scenes looks at your business, infographics, blog posts, news updates, etc.
Additionally, be sure to mix it up by sharing other relevant content from other accounts or industry influencers.
Ultimately, the content you post should be interesting, informative, and relevant to your target audience – to encourage them to engage with your brand.
By following these tips, businesses can increase their followers on social media and start gaining more traction online. Furthermore, having an active presence on social media will help build relationships with customers and generate leads and sales for the business.
The Importance of Having a Social Media Strategy
Having a social media strategy is essential for businesses that want to truly maximize the benefits of using social media. This strategy should outline your objectives, goals, target audience, content plan, and more.
Additionally, it is important to create specific KPIs (Key Performance Indicators) that will help you track the success of your campaigns and assess how effective they are in helping you reach your goals.
By having a clear strategy in place, businesses can ensure their time and resources are being used efficiently and effectively on social media – resulting in better ROI (Return on Investment).
At McWilliams Media, we are proud to help businesses and individuals create, grow, and maintain their presence on social media through a social media strategy that is customized to their goals. Contact us today to learn more about gaining traction on social media that will lead help you reach your desired results!