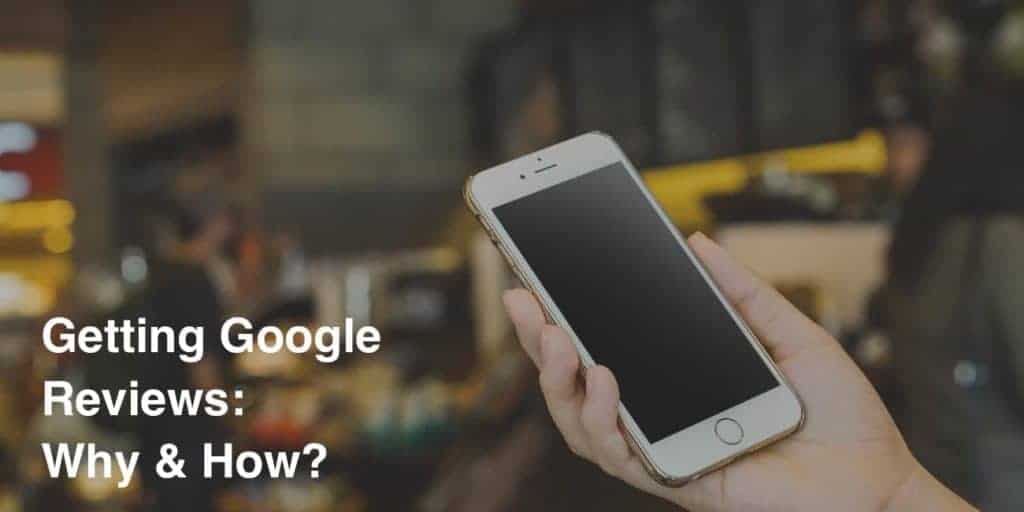 20 Mar

Getting Google Reviews: Why & How?
The Google-net
How did this happen? Seems like Google owns the internet! I thought the whole idea of this thing was that no one could ever do that, but here we are! I know, technically, the internet is still free and owned by everyone. However, sometimes it feels like it's the "Google-net."
Part of that is the "Kleenex factor." Even when people are searching on Bing or AOL (yes, that's still a thing…I just looked it up!), they say they're "Googling" something. So other search engines do exist. But the reality is that if you're going to get seen by the most people possible on the internet, you have to be seen on Google.
But Google's dominance is not just helping them, it's helping us, too! Their analytics, AdWords programs, and other goodies can be invaluable tools to grow the exposure of any business! And one of the best tools out there is Google reviews.
Why Your Business Needs More Google Reviews
Well, the most obvious part of the answer is just that. We live in the age of Google. But what does a Google review do for you exactly? The first is simple: it's a review from an actual customer.
Reviews, in general, are the most powerful type of advertising available. Which would you rather have, a postcard in someone's mailbox, or a neighbor telling them how great you are? Of course, you'd rather people hear about you from someone with personal experience! That's the power of reviews. Online reviews are no different.
Online customer reviews are the new neighbor conversations. Your customers go online and "tell their neighbors" about you. And it really, really works! Here's what current research says about your prospects and online reviews.
Up to 90% read online reviews before visiting a business.
About 88% trust them as much as personal recommendations.
They spend about 31% more on businesses with "excellent" reviews.
Over 90% will use a local business if it has at least a 4-star rating.
Over 70% will take action ONLY if they find positive reviews
Getting Google Reviews
Online customer reviews are now one of the most powerful tools we have for converting prospects to customers. Over 70%…that's the number of people who WILL NOT click through, call, or visit unless they read a positive review! So how do you get reviews on Google? And how do you keep them fresh and positive?
According to Google my Business Help,
"Reviews on Google provide valuable information about your business to both you and your customers. Business reviews appear next to your listing in Maps and Search, and can help your business stand out on Google."
How to Keep the Reviews Coming
Encourage your customers to spread the word about your business. Here are some tips on how to get them sharing!
Verify your business so your information is eligible to appear on Maps, Search, and other Google services. Only verified businesses can respond to reviews. Learn how to verify your business
Remind your customers to leave reviews. Let them know that it's quick and easy to leave business reviews on mobile devices or computers.
Show them How! Yes, in the digital age, there are still lots of people who don't know how to leave reviews. Become an expert at it and help your customers get started. Learn how to leave Google reviews
Create and share a link that customers can click to leave a review.
Reply to reviews to build your customers' trust. Your customers will notice that your business values their input, and possibly leave more reviews in the future. Learn how to read and reply to reviews
What You Shouldn't Do
According to Google, "Reviews are only valuable when they are honest and unbiased. (For example, business owners shouldn't offer incentives to customers in exchange for reviews.) Read more in our review posting guidelines."
While you don't want to violate their policies, and you certainly don't want to be dishonest, you can do some things to protect yourself from negative reviews.
How to Keep the Reviews Positive
Read all your reviews. Or have someone do it for you, at least once a week if not more! This may not be a good practice for an actor, but it's indispensable for a business owner. You must know what your customers are saying.
Remove inappropriate reviews. If you see a review that's inappropriate or that violates Google's policies, you can flag it for removal.
Reply to reviews to build your customers' trust. Your customers will notice that your business values their input, and possibly leave more reviews in the future.
Respond immediately if a review is negative! We all make mistakes, and sometimes customers just aren't happy for some reason or another. Responding quickly to a negative review is the best way to correct the situation. Learn how to read and reply to reviews
So let's get going! Whether it's managing reviews, social media, SEO, or website design and hosting, McWilliams Media is here for you! We are passionate about helping entrepreneurs grow their businesses! Our expert team can give you everything you need to thrive in the online marketplace! Contact us today for a free consultation!