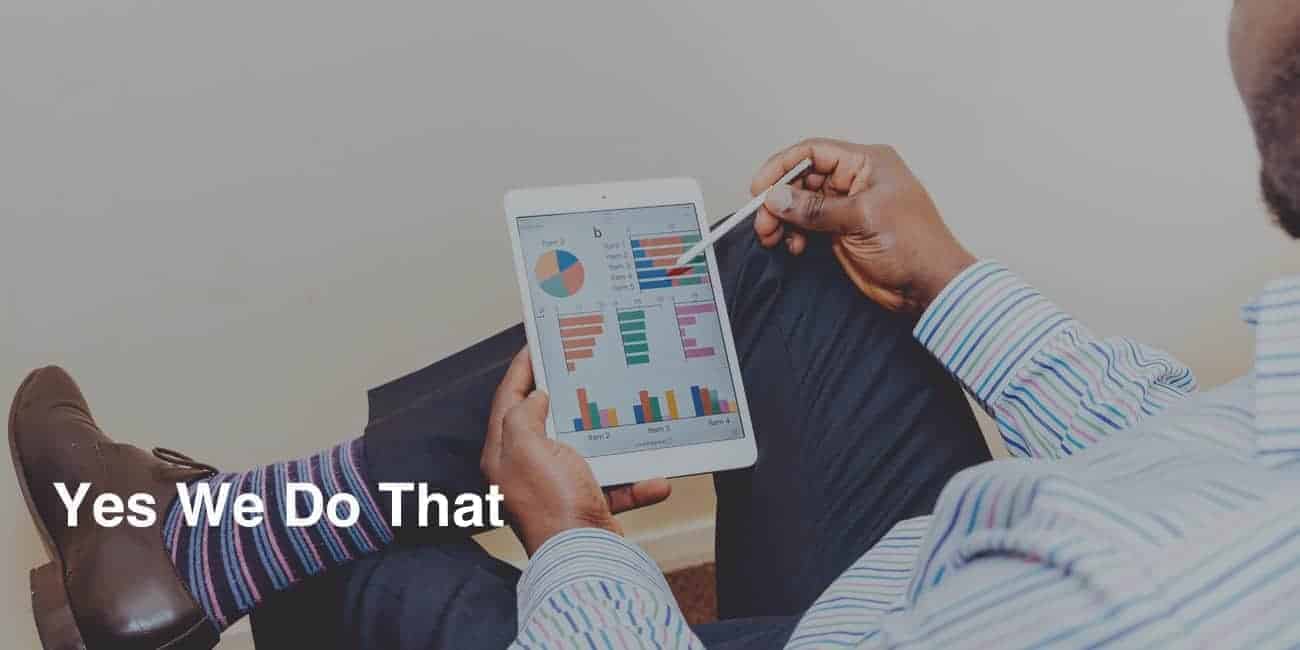 13 Jul

Yes, We Do That

Entrepreneurs are known for having their hands in lots of things at once. That is, of course, what makes them so great. They are always thinking outside the box to grow their business and their influence.

McWilliams Media has a hand full of these awesome people that are continually using their entrepreneurial skills for you. We're always coming up with innovative ways to make your business succeed. Here's a look at what we do for our clients.
Web & Graphic Design
First and foremost, we are a website company that designs, maintains, and hosts WordPress websites. We start with a blank slate and build the site from the ground up to ensure that our clients get exactly what they want.
Once the site is built, we do training with the client on how to use their site and make their own updates. In many cases the client has no desire to do any work on the backend of their sites, so we do that for them as well.
Our graphic designs can be as simple as a graphic for a newsletter or as complex as an entire promotional set for an event. We produce high-quality graphics you can use online or for print. Need a logo? We can do that. Need a baby shower invitation? We can do that too. Need a banner for your store's grand opening? Yep-we do that too.
Online Marketing
Marketing is a vast subject. Although we mainly specialize in the online aspect of online marketing, we will help with anything to make your business succeed. Let's touch on a few types of marketing that we focus on.
Social Media
When we say social media, that's what we mean. A form of media that is social in nature. It's relational, informative, and generally a quick-hitter. There are tons of platforms you can "be social" on, but we focus on the most commonly used ones. We're talking about Facebook, Twitter, Instagram, Pinterest, Linkedin, and YouTube. Each platform has its own unique audience and companies can make great connections on the appropriate platforms.
Not only do we start each of these media channels for our clients, but we can also maintain them on a daily, weekly, or monthly basis. If our clients prefer to do their own social media we train on the best practices for their type of business.
Why is social media such a huge part of our client's success? Because "everybody's doing it." Last time I checked the stats, 88%* of your potential clients are online, and that's just in the USA. Guess how many of those people are on social media? We're talking over 70%*. That's a pretty big market. And you can reach them all from your computer in your PJ's.
The key to social media success is consistency. That's proven to be rather difficult when our clients are entrepreneurs themselves. McWilliams Media has people on staff that are designated to be on social media all day for our clients.
Newsletters
This online marketing tool is a good fit for both current and potential clients. In some cases, a newsletter carries more weight than other marketing avenues because people voluntarily gave you their email addresses as a way of saying "I'm interested in you and your product." You know they are already "all in."
Our team creates email marketing campaigns for our clients. We can put together the entire newsletter or design a template that the client can use to plug in their own info. Either way, we'll help capture more emails, design an eye-catching newsletter and stay consistent with our clients' branding.
Search Engine Optimization
Let's face it, if people can't find you online, you're not making money. You might have the best invention ever made or a product that will save people a ton of time, but if they don't know you exist, it's not helping anyone.
Search Engine Optimization or SEO, is what makes sure you're being heard in a world of online big-mouths. We hear things like "we need to be at the top of Google," or "we want to show up when people search best spas in Dallas." It's our job to make that happens. Our team spends hours of behind-the-scenes time working a multitude of avenues to ensure that happens.
Blog Creation
Blogging is no longer for the stay-at-home-mom who wants to share tips on how to keep a clean house. The reasons for business blogging are quite vast these days. Blogging helps drive traffic to your site, it increases your number of leads and increases your area of influence in your niche market. This article is a good read on why blogging is so important in business.
Our writers stay in communication with our clients and come up with excellent content that reflects our clients' brand and message. McWilliams Media can handle all the aspects of blogging for our clients or simply set them up with a template and they do the rest.
Odds & Ends
Video
As I stated earlier, we are a Jack Of All Trades when it comes to the online world. We offer other services that complement what we do. For instance, a client may ask for a testimony video for their website. In that case, we will shoot and edit a custom video to enhance the site. We've done commercials and full TV shows for some of our clients too.
Audio
A church in Illinois contacted us to set up their website and create a page where they could put their messages online. Not only did we do that, but we also went on location to set up the audio and train their volunteers on how to use the equipment.
Event Promotion
We helped in planning a community Easter Eggstravaganza for one of our clients. We did everything from door hanger invites to videos for their event. You can see the promotional set here.
Email Integration
A great way to market and have more continuity in your company is to have email addresses for your employees. An email address for Landscaper Pros that looks like "[email protected]" doesn't carry near as much weight as "[email protected]."
McWilliams Media is ready to take you and your business to the next level. And when it comes to cost, you'll find we're very reasonable too. For a free quote that is customized to your business, contact us any time.
*Reference links
http://www.internetlivestats.com/internet-users/us/
http://www.statista.com/topics/1164/social-networks/